Cryptocurrency Accounting & Cryptocurrency Tax Advice
Unlike many accountancy firms in India we are taking on cryptocurrency tax clients and have been doing so since 2017. We specilaise in Cryptocurrency Accounting & Cryptocurrency Tax Advice. Cryptocurrencies are becoming increasingly popular as part of an investment portfolio for individuals. Despite this, the tax treatments are unknown and it is always important to have an understanding of tax before making such investments.  With not many chartered accountants wishing to offer cryptocurrency accountancy services, we have had numerous enquiries from all around the India and further from NRI clients specifically around cryptocurrency arbitrage such as USDT-INR and it's tax treatment. Most days we are hearing from individuals seeking advice about the cryptocurrency legality and assistance with their compliance. We also help clients whose money has been stuck on Foreign Crypto Exchanges.
Our team is fully based out of Mumbai, India and all clients consultations are handled by a qualified Chartered Accountants. We have also tied up with Advocates and Solicitors in India to provide legal support to our clients.
---
CA Mitesh & Associates team of specialist crypto tax advisers who are able to answer your queries regarding the cryptocurrency market and taxes.
Depending on your activity (mining, investing, arbitraging, etc.) you may have to pay taxation at income tax rates, and/or capital gains tax. It is also possible for the transaction to potentially qualify as being exempt from taxation altogether. GST may also need to be considered depending if on whether you are deemed to be trading as a business.
Which cryptocurrency activities you are engaging in will depend on what type of structure you may wish to adopt.
Keeping good records of the cryptocurrency transactions is vitally important, it will help with Cryptocurrency Accounting and will keep our fees lower. We will let you know what data is required to do accurate Cryptocurrency Accounting.
If your Cryptocurrency trading activity falls within the scope of Capital Gains Tax then these have to reported on your Income Tax Return.
---
If you hold or are looking to buy cryptocurrencies (like Bitcoin, Ethereum, Litecoins, Ripple, Monero, Dash, Zcash, etc.) and have any doubt on the taxation treatment we will help advise you. We will not only process your data for Income Tax but will also make recommendations with regards to whether you should consider making any relevant disclosures of your cryptocurrency dealings to FEMA, PMLA & RBI when completing the appropriate Tax Returns.
---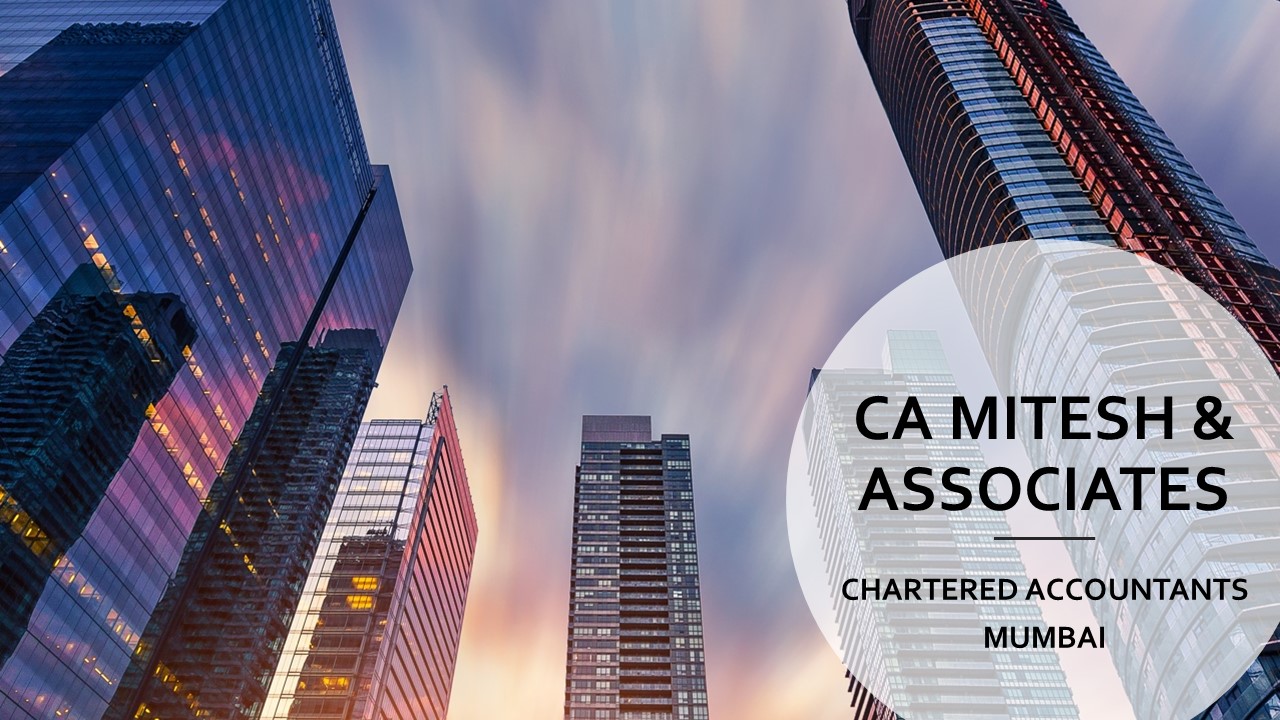 Client Testimonial
After my first year of investing in cryptocurrencies I found myself in a bit of a mess. I had a bunch of exchange exports and screenshots from ico's and wondering how I'd manage to work out what I owed in tax. I didn't have much luck with the online tools, attempting to contact local chartered accountants usually gave the "What? What is Bitcoin?" response.
Thankfully I came across CA Mitesh & Associates, and after emailing them for advice I was contacted by them. They were really helpful in explaining exactly what I owe.
They advised the format which would make it the cheapest for me, but also gave me the option of giving them the raw files to sort it all out, which was worth the extra considering the mess I had to sort. Was a relief just to be able to send them everything i had and have an expert making sure it was done correctly. I found them to be professional throughout, quick to respond, even out of office hours, and generally made sure I understood everything despite being completely clueless when it came to anything tax related. They filed my tax return on my behalf, so all I had to do was pay the income tax to the government.
Highly recommend and will definitely be using again.
---
Client Testimonial
This was my first experience of having to pay capital gains with the extra complexity of crypto currency gains. After getting bad advice from a local accountant, CA Mitesh & Associates helped me through this period of high anxiety with a cool head and very understanding nature. Look no further for a CA that actually knows what they are doing with crypto gains (or losses!) and sleep easy at night knowing you're doing the right thing.
---