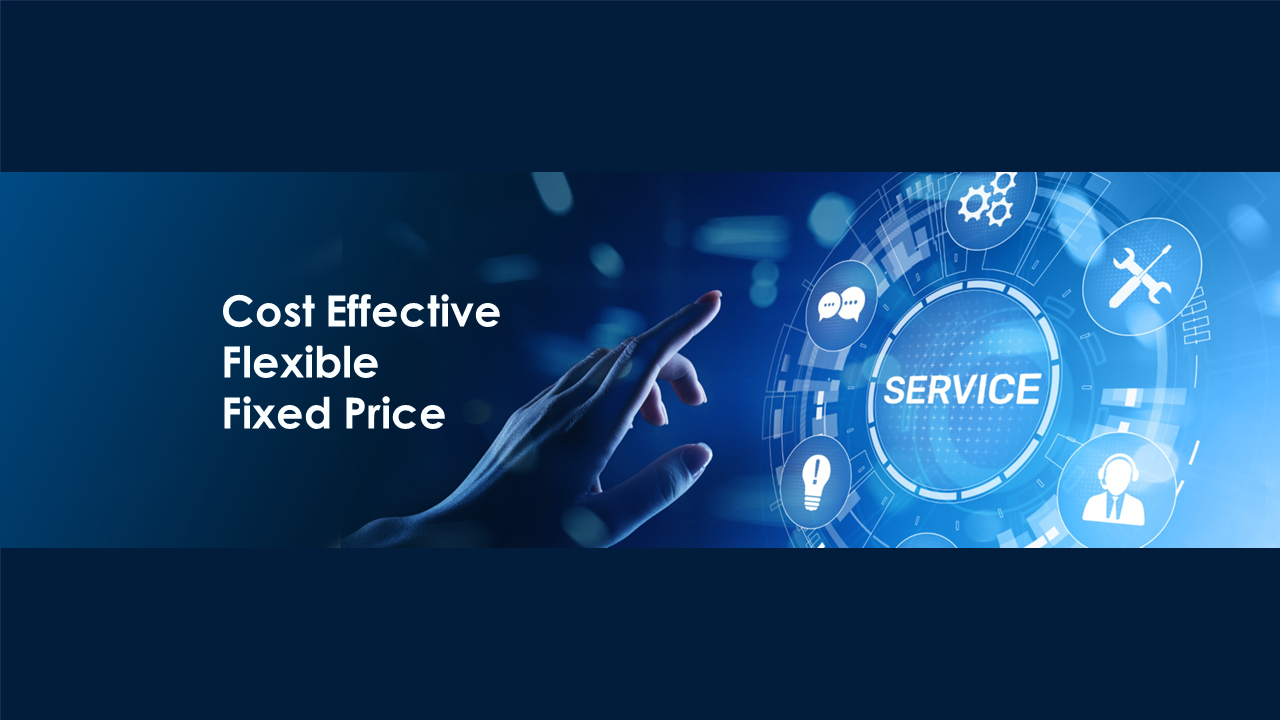 Managed Accounting Services
What is Managed Accounting Services?
Managed accounting services refer to outsourcing of various accounting and financial tasks to a specialized accounting firm or professional services company, such as ours, which offers cost-effective solutions. Our tailored services aim to assist your business in optimizing financial processes, ensuring tax compliance, facilitating informed financial decision-making, and alleviating the complexities associated with internal accounting management.
Managed accounting service represents an innovative approach to gaining valuable insights into the accounting functions across your organization.
Our Strategy for Managed Accounting Services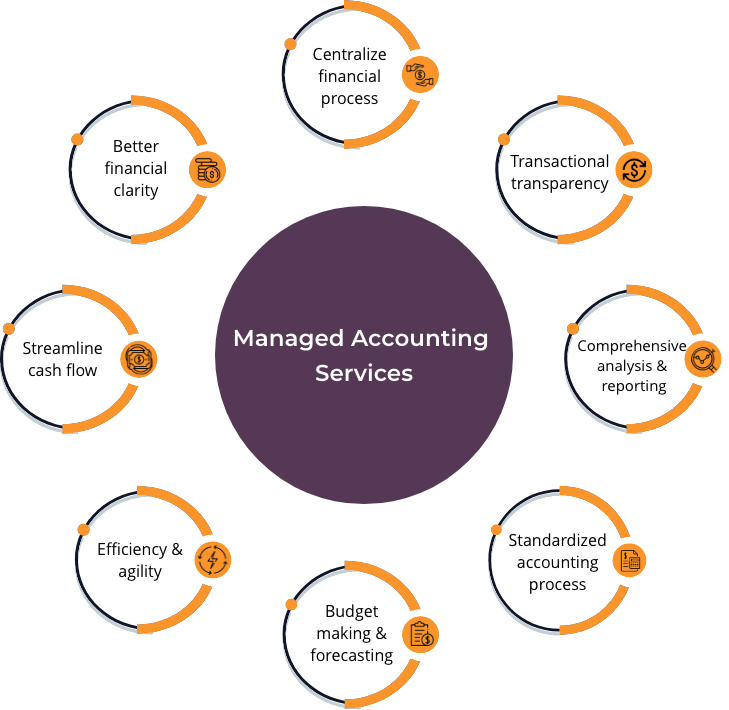 The finance and accounting processes within an organization play a pivotal role in enhancing decision-making capabilities. As a reliable provider of managed accounting services, we employ a proven approach to streamline financial operations and enhance decision-making.
We design and implement efficient financial functions that drive cost-effectiveness, providing valuable insights into business operations. Through the centralization of financial processes, you can accelerate the growth of your business by extracting valuable insights and promptly addressing any operational weaknesses.
Complete Managed Accounting Services In USA
By choosing us as your trusted accounting partner, you gain access to seasoned guidance and expertise across the following key areas.
Bookkeeping Services

We offer custom bookkeeping services, including vendor reconciliation and maintaining QuickBooks and other bookkeeping software

 
Accounts Receivables

We guide business owners and finance leaders on best practices and procedures for accounting to maximize their ROI by streamlining cash flow.

 
Cash Flow Monitoring and Management

To eliminate the most crucial challenges and streamline cash flow, we closely work with the AP/AR teams department to develop and deploy strategic practices.

 
Transactional Stability

We provides periodic reports that give insights into account receivables and payables and all financial functions to increase visibility

 
Tax Return Planning

Our dedicated in-house tax management team works closely with business owners and entrepreneurs to reduce hassles in tax filing and regulatory compliance.
Why Us?
From bookkeeping, payroll processing, account receivables, tax planning, and more, we help you reduce overheads, cut the chaos, and focus on new opportunities to thrive & grow. When you outsource managed accounting services to us, you get the opportunity to get valuable insights and organize your finances without increasing your headcount.
Here is why it makes sense for you to consider managed accounting outsourcing to us.
Flexibility

With comprehensive reporting and forecasting, you can scale up without difficulty.

 
Cost Savings

Bring agility and efficiency to your business by reducing headcounts and expenses.

 
Fixed Monthly Billing

Get comprehensive accounting services, personalized reports, and more on a fixed monthly fee.

 
In-house Accounting Team

We are backed by a qualified accounting team that works full time to plan our partners success.

 
Complete Peace of Mind

Outsource managed accounting services to get centralized financial functions and peace of mind.