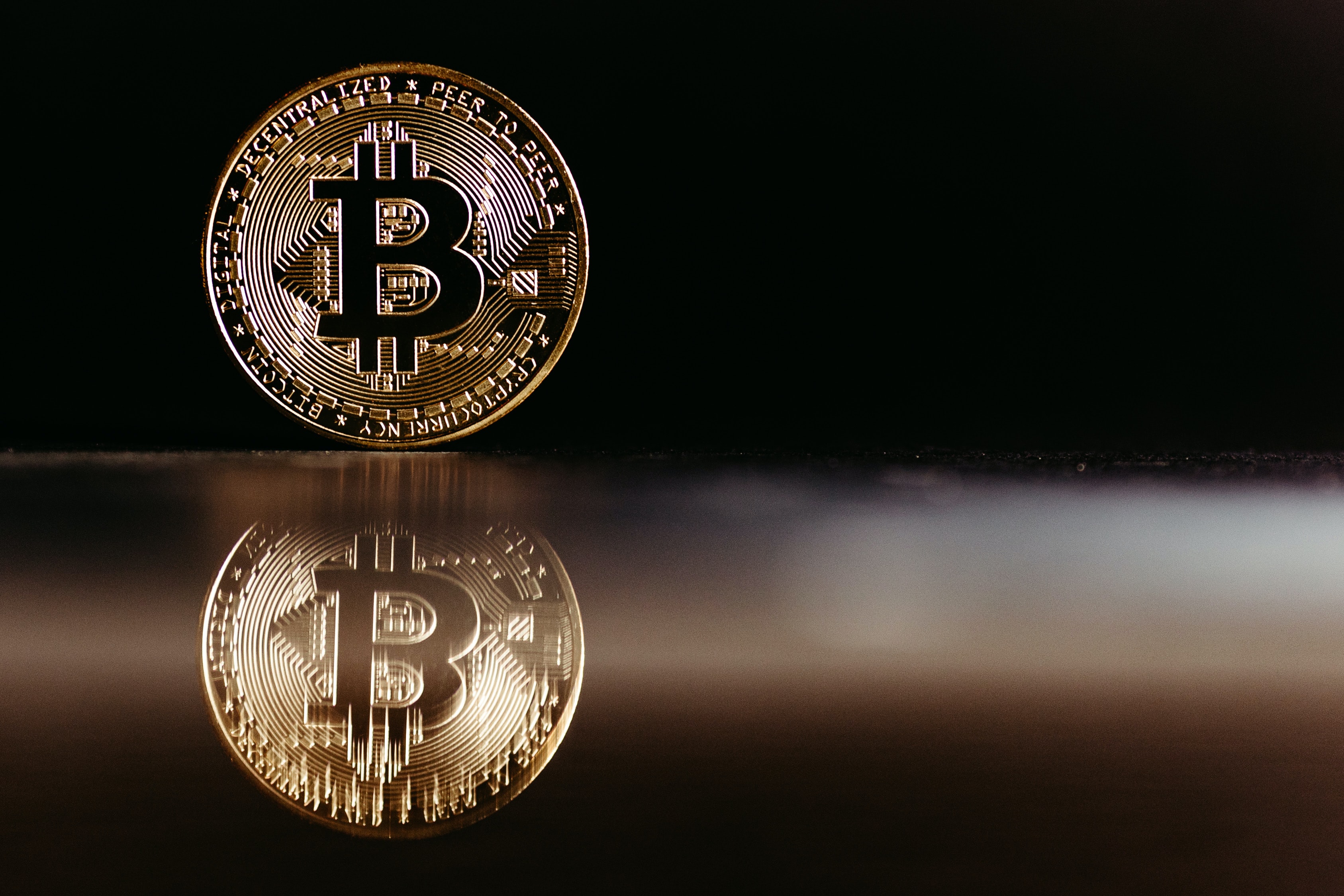 Lets discuss about P2P Crypto Exchanges that have mushroomed a lot in especially in last couple of years.
What is a P2P Crypto exchange?
Peer-to-peer (P2P) crypto exchanges are platforms that allow crypto-market participants to trade with each other directly. This means transactions are done exclusively between the buyer and the seller, with minimal to zero involvement from any third-party intermediary. 
How Does a P2P Exchange Work?
Some people compare a P2P exchange to marketplaces like OLX or Quickr or FB Marketplace, because P2P exchanges connect crypto buyers and sellers. Buyers and sellers can browse crypto ads or post ads of their own. P2P exchanges provide a layer of protection for everyone involved in the transaction, by implementing a feedback or rating system. Picture this: You meet someone on Twitter who is interested in buying USDT — and you happen to have some USDT to sell. Twitter is a social media, so it is difficult to establish trust. What happens when the buyer gets the USDT but doesn't send the payment? What happens when the buyer sends a lower payment amount than expected? Fraud is the biggest risk of conducting P2P trades without a proper Platform.
Crypto P2P platform can protect both buyers and sellers to safeguard transactions and reduce the risk of fraud. They do this in couple of ways
1) They implement a public rating system such as Google Reviews and
2) They mandatorily uses ESCROW to secure the cryptocurrencies until both parties have confirmed the transaction. And this is the main safeguard on the platform, the platform needs to have a holding mechanism for crypto funds that are involved in any pending transaction. This mechanism prevents incidents of theft or scam by adding another layer of trust, thus preventing malicious actors from stealing your money or crypto without completing their part of the trade.
You may have also heard about OTC (over-the-counter) Exchanges and read our article on USDT Arbitrage India via OTC?
Key Differences Between P2P and OTC Exchanges
Peer-to-peer Bitcoin exchanges and over-the-counter exchanges are two widely used types of currency trading platforms.
With any activity, timing is a significant factor. In terms of time spent on transactions, OTC exchanges allow users to buy and sell crypto directly with an administrator or broker. As a result, these transactions complete instantly.
With a peer-to-peer crypto exchange, you're trading directly with other users. Therefore, the transaction only completes after the buyer finds a seller, initiates a trade, and the seller agrees. The overall timeline is entirely dependent on each party's availability to complete their part of the transaction, making its duration impossible to predict.
If your goal is to complete transactions instantly, it's better to choose an over-the-counter exchange. However, if it's more important to have some flexibility and use a platform with a better profit margin, then it's better to choose a peer-to-peer exchange to meet multiple users at once. Ultimately, both P2P altcoin exchanges and OTC platforms have their respective benefits and drawbacks.
What Are the Best P2P Crypto Exchanges?
Many investors and traders are intrigued by cryptocurrencies' volatility because they have the potential to skyrocket in value, although investment returns are by no means guaranteed. 
That same volatility makes cryptocurrency a considerably riskier investment than stocks, but there's a potential for vast rewards on peer-to-peer Bitcoin exchanges. So, if you have the funds to spare in your portfolio, it's worth earmarking some of them for crypto investment once you pick the best P2P crypto exchange for your needs.
1. Bybit
Bybit is the best P2P crypto exchange because it lets traders from different countries trade with leverages for greater profit potential. Bybit's P2P platform help facilitate the buying and selling of two users' holdings at an optimal, agreed-upon price where P2P on Bybit supports more than 80 payment methods. These include debit cards, credit cards, in-person cash payments and more.
Users can also make unlimited deposits, withdrawals and trades by complying with Bybit's KYC. With the recently introduced P2P trading feature, P2P on Bybit offers zero transaction fees for either buyer or seller. However, traders may need to pay transaction fees to the payment provider based on the payment method selected. 
Bybit's sign-up process is straightforward: Click on the Register tab in the top right corner of the page. You can sign up with an email address or a mobile number. Be sure to register for two-factor (2FA) authentication for additional security.
2. Binance
Many consider Binance to be one of the best peer-to-peer Bitcoin exchanges because it allows users to purchase almost 60 types of cryptocurrencies, including Litecoin, Chainlink and Dogecoin. In addition, while trading P2P on Binance doesn't incur any taker fees, this P2P altcoin exchange does charge a maker fee of up to 0.35%. That aside, it's largely used by P2P advocates all around the world who want to buy and sell a whole host of altcoins.
To register on Binance by email, click Get Started in the upper right corner of the website. Fill out the form, verify your identity and unlock your free prize before making a deposit. Some information is difficult to find on the website, but the mobile app is an intuitive, streamlined experience that novices should be able to pick up. Binance accepts a wide range of currencies, and even supports instant transfers for an additional 0.5% fee for traders in a hurry.
3. WazirX
WazirX is an automatic Indian peer-to-peer crypto exchange that allows for trading of all kinds of cryptocurrencies. While many may know it as India's most reliable P2P crypto exchange, WazirX was actually acquired by Binance in November 2019. As of December 2021, the platform's 24-hour trading volume is $153 million. This shows that the P2P platform has plenty of liquidity so users can easily engage in transactions. Unlike other best P2P crypto exchanges, WazirX only allows buying and selling of USDT and no other stablecoins. Fiat on-ramp wise, it supports eight different fiat currencies ranging from Indian Rupees to Turkish Liras and charges 0% marker and taker fees.
4. Huobi
Huobi is one of Asia's most well-known P2P crypto exchanges, having offered one of the largest platforms for crypto trading since 2013. The customer service is surprisingly quick and responsive, which is comforting to have in a volatile marketplace. On this P2P crypto exchange, buyers and sellers both pay a 0% fee per transaction, making it extremely competitive against other best P2P crypto exchanges.
In the top right corner of the website, there's a Sign Up button to register an account. You must provide an email address, password and nationality. Keep in mind that you cannot change this value after setting it in your account, so be sure to do this correctly. Navigating Huobi's platform is an intuitive experience, striking the right balance between visually appealing, elegant and functional.
5. Paxful
Paxful is one of the best P2P crypto exchanges based in the United States. It promises to streamline all peer-to-peer transactions with as much security as possible. In fact, users provide biometric data as a part of the verification process, increasing transaction security. Paxful charges flat fees for various actions, but buying crypto is always free on this platform. Depending on the currency, sellers must pay a fee of between 0.5% and 5%.
Signing up for Paxful is straightforward, but takes a bit of doing to complete. Traders must meet mandatory ID requirements, and high-level traders must also submit video verification. Once your account is verified, you can navigate the intuitive website to fund your wallet. After choosing a payment method, Paxful displays a list of verified sellers. You can filter this list down to users who have more than 200 completed trades.
6. LocalBitcoins
LocalBitcoins offers an accessible way for users to buy cryptocurrency in just minutes. One of its unique benefits as a top P2p crypto exchange is that it tries to match local buyers and sellers, facilitating face-to-face interactions for those interested. In addition, the company extends this simplicity to its transaction fees, setting a flat 1% fee on all trades for sellers. However, this only applies to those trading Bitcoin. Users transferring to other LocalBitcoins users' wallets can do so for free.
To register for an account, click on Sign Up Free and fill out the form to become eligible for trading immediately. The entire website is easy to navigate; any information you're looking for is exactly where you think it will be. Buying cryptocurrency is free, and this peer-to-peer crypto exchange supports several payment methods, including PayPal, cash and wire transfer.
7. OKX
OKX is one of the best P2P crypto exchanges because it supports advanced trading in more than 200 countries worldwide for more experienced crypto traders. For those keen on buying and selling, OKX offers more than 100 currency pairs for Tether, Bitcoin and Ether, making it one of the top P2P exchanges for international users.
Registering for an account requires a phone number, email address, or Telegram or Google account. There are four different verification levels, with higher tiers giving you access to more features. For example, Level 2 users provide photo identification and facial verification to increase their transaction limit to $10,000.
8. KuCoin
KuCoin is one of the best P2P crypto exchanges for non-American traders ready to move to a more advanced trading platform with more features. You can also earn interest on your crypto while it sits in your wallet, ultimately making it one of the top P2P crypto exchanges on the market. KuCoin claims that one in four crypto users hold some assets on its platform, which means there's a big pool of buyers and sellers to trade with for added liquidity. Transfer fees depend on the currency and third-party app used.
As a more advanced platform, KuCoin is less intuitive than some of the other P2P altcoin exchanges on this list. However, once you've gone through the learning curve, you'll find a feature-rich platform that lets you customize your trading experience. For instance, you can access margin trading and trading bots here.
Conclusion
No matter which P2P Crypto Exchange you use, Make sure that you deduct the One Percent TDS on Crypto Currency for P2P (Peer-to-Peer) transactions
DISCLAIMER